Pablo Mor
Marimba & Percusión
His young career as a soloist has taken him to perform in different countries around Europe. He has given both chamber music and solo recitals in cities such as Warsaw, Gdańsk, Copenhagen, Amsterdam, Nuremberg, Detmold, Bilbao, Valencia and Alicante. Pablo made his debut as a soloist at the age of 18 with the Godella Chamber Orchestra, performing several concerts with the group and his debut with the "Elbląska Orkiestra Kameralna" in Poland last May 2021.
He has also participated in some of the most important events on the marimba scene, such as the "Amsterdam Marimba Weekend" in Holland, the "International Katarzyna Mycka Marimba Academy" in Poland, where he also performed the premiere of a new work for marimba trio, and the "Fair Saturday" charity event in Spain, among others. He also appears at percussion festivals such as "Percussion Pulse 2020" in Copenhagen and "Days of Percussion" in Nuremberg together with the percussion ensemble of the Gdańsk academy. He carries out a large chamber music activity, performing with groups as Marimba Quartet and creating projects with the collaboration of international musicians.
Born in Valencia, he began to study music and percussion at the age of five, finishing his bachelor studies at the "Conservatorio Superior de Música Joaquín Rodrigo" in Valencia, attending an academic year at the "Hochschule für Musik Detmold", Germany, where he studied with the percussionist Peter Prommel and the marimba player Fumito Nunoya. Two years later, he completed his master's studies with honours at the "Akademia Muzyczna im. Stanisława Moniuszki" in Gdańsk under the tutelage of the international marimba player Katarzyna Myćka.
During his years of studies, he participated in numerous masterclasses of educators and soloists from all over the world, and with the constant work together with soloist Conrado Moya, he obtained important awards in national and international competitions such as "XXIII Benidorm International Music Competition" Spain (2022), "Marimba-Festiva International Competition", Germany (2016 and 2021), "OPUS International Music Competition" Poland (2021) and "Music Competition for Keyboard Instruments" Spain (2020) among others.
Since 2021, Pablo Mor is also active as a teacher in private academies in Valencia, highlighting his collaboration with the academy "PercuSons" as a specialised marimba teacher.
Pablo Mor represents the American marimba brand Marimba One. Marimba One.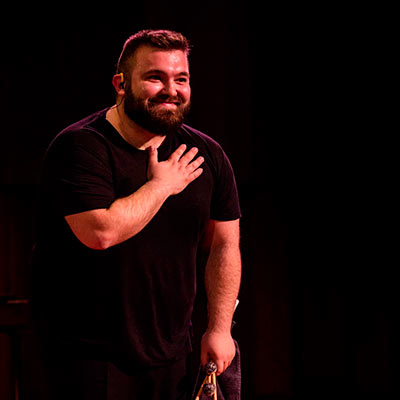 By clicking on the following link you can enter my photo and video gallery that I complete after each performance.
I invite you to enter and see my latest audiovisual content.